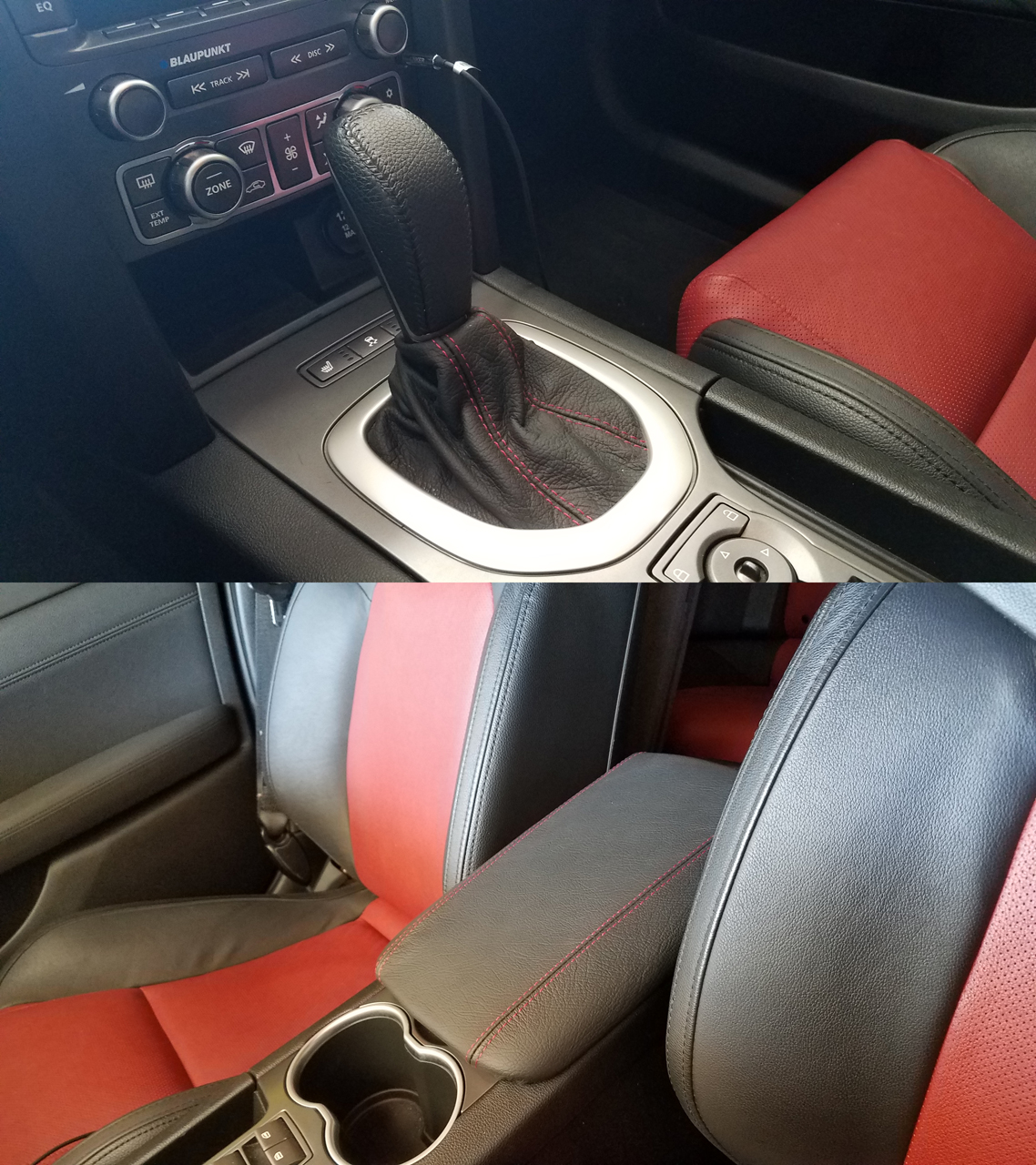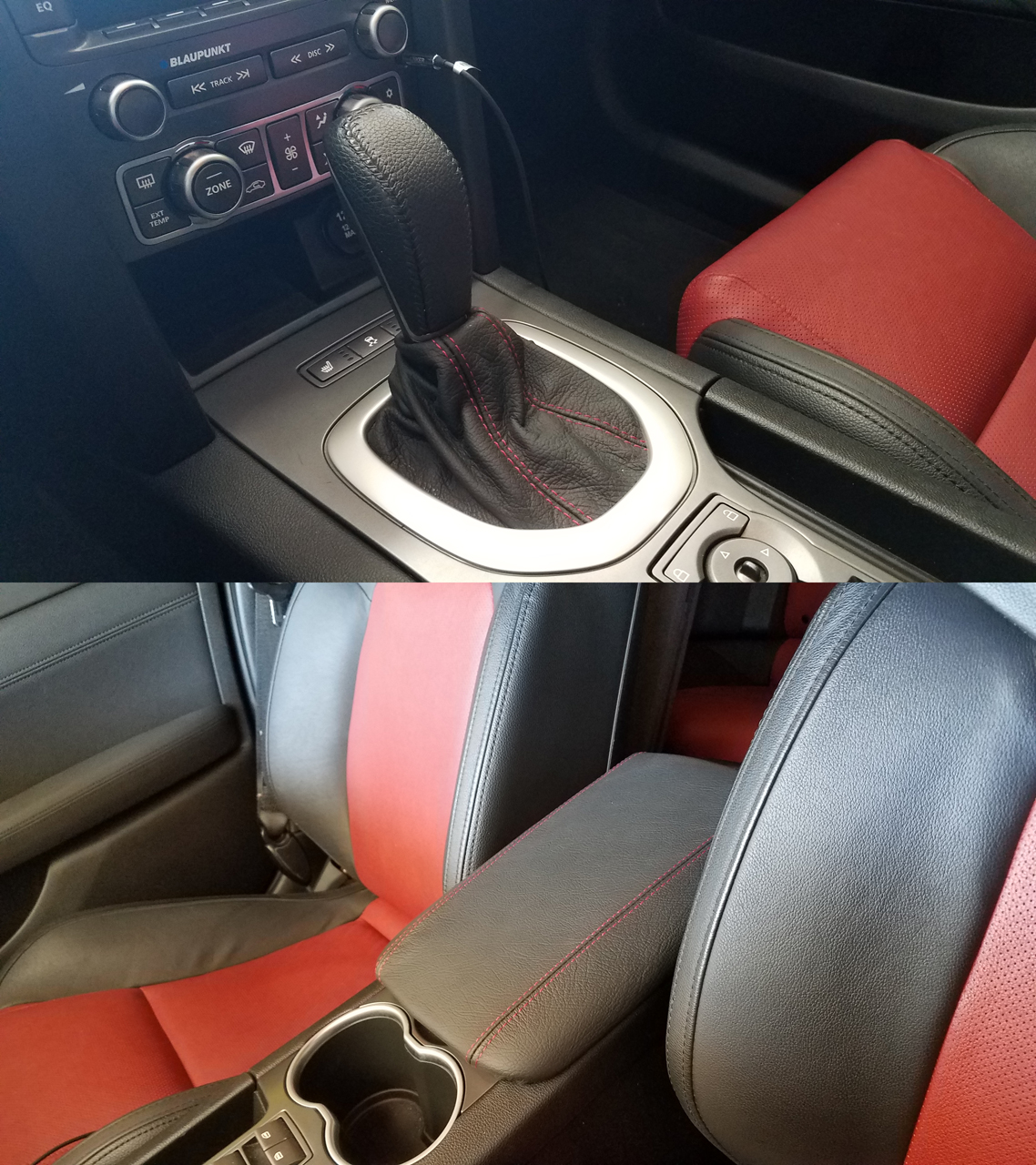 G8 GT: Fresh Leathers
June 3, 2017
I had fought back and forth with adding more red to the interior (HSV Red/Onyx steering wheel, HSV Red/Onyx shifter handle) but decided that would be a bit too much red.
So without going overboard with the red I decided subtly add red into the stitching. I ordered some leathers from Redline Goods to cover the center console and shifter boot rather then the shifter handle.
The black leather they used matched the stock seat leather perfect and I opted for the "JDM Red" for stitching.
Fit and finish of the console cover was perfect and the shift boot takes a little patience but if you remove the entire center console cover and reinstall it as a whole piece (not just the silver part) it makes a better seat over the boot and doesn't pop the silver ring out.