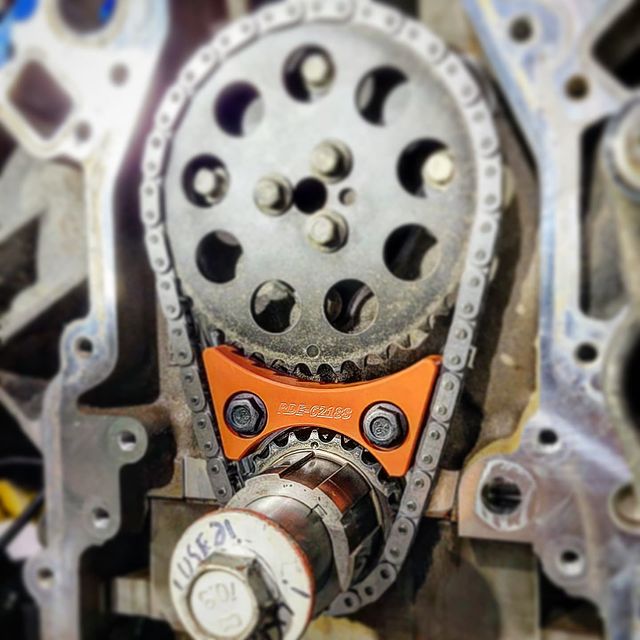 Pre-2004 GENIII LS Engine Tip: Timing Chain Dampener
January 10, 2022
Pre-2004 Gen III LS guys: It seems there is alot of bad info out there regarding compatible dampeners for predrilled LS1/LS6/5.3 blocks. Prior to the 2004 repop block revisions the center to center holes for the dampener were 2.1″. The proper dampener is GM 88958607 but has been discontinued for awhile. NOS is hard to come by and most places that show it in stock will cancel the order due to availability.
Unfortunately there is alot of info out there saying that if you have a drilled block the LS2 dampener will work, but that's only true for post 2004 blocks where the hole center to center is 1.7″ (LS2 dampener spacing) .
Fortunetly a corvette forum member (sgtskid) designed and with the help of Brian Tooley Racing have made a readily available dampener for the 2.1″ spacing blocks.
The RDE-62188 is made from high temp, low friction nylon and bolts in without modification with newly included hardware. It is also compatible with single row and double row timing sets.

You can purchase direct from BRT here: https://briantooleyracing.com/rde-timing-chain-dampener-ls6-rde-62188.html